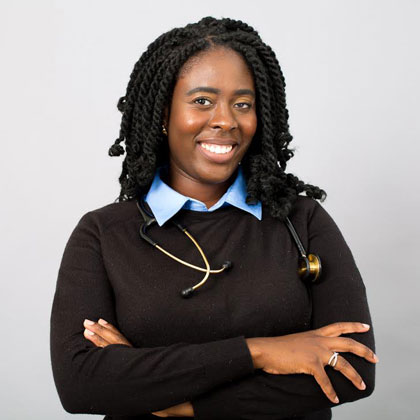 Founder and CEO: Akua Ampadu, MD
A Brooklyn, New York native blessed to be born to parents from Ghana, West Africa, Dr. Ampadu completed her undergraduate studies at Pennsylvania State University. A lover of everything BIG 10, she went on to gain her medical doctorate at The Ohio State University College of Medicine.
As a medical student she was afforded the opportunity to complete a medical externship at the Korle Bu Teaching Hospital's Pediatric Ward in Accra, Ghana. There she saw first hand the need for reading materials for children on admission in hospitals, She noticed that at times, after being seen by hospital staff, several patients spent hours in their beds with nothing to do. She realized that these children, who sometimes spent weeks in the hospital, were at a disadvantage; they were lacking cognitive stimulation. She also realized that by the time some of these children returned to school, they would academically be behind their peers, simply because their brains had not been fueled with words.
As a practicing internist, she also sees the long term impact literacy has on illness prevention, medical therapy compliance and general wellness. The vast knowledge and vocabulary children acquire through reading is irreplacable and invaluable. It is her hope that Healing Words will be an avenue for children to build a love for reading and find a glimmer of hope during an otherwise trying time.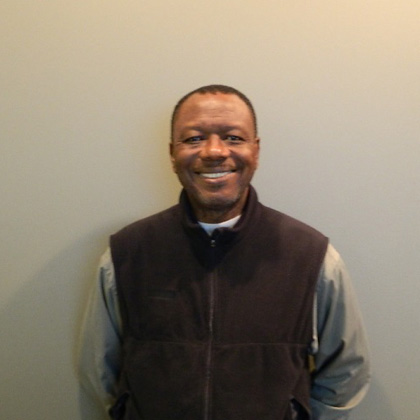 Teye Adusu, DVM
Teye Adusu is a Biomedical Scientist and trained doctor of veterinary with several years of experience in Clinical Research. He was born and raised in Ghana, West Africa but currently lives and works in the USA. Dr. Adusu's passion for volunteering and travel has taken him across the globe to seven continents (with Antartica still to go!), providing humanitarian aid. He has worked with several organizations including the Global Health Foundation, Walk for Hunger, and African Community Health Initiatives. He is now excited to work with Healing Words to provide the same zeal he has all his philantropic endeavors.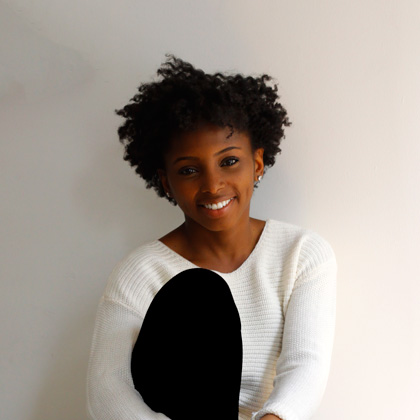 Yvelle Lazare, MS, CCC-SLP
Yvelle Lazare is a speech-language pathologist and avid literacy enthusiast from Brooklyn, New York. As a first generation Haitian American, she was raised bi-lingual in English and Haitian Creole. Education was paramount in her home, particularly reading. By age three, Yvelle independently read Dr. Seuss to anyone who would listen and by age nine, she had a journal filled with original songs and poetry. Her love of text eventually led her to the field of media communications. She earned her bachelor of Arts in Journalism and English from the Pennsylvania State University and thereafter, attended law school at Duquesne University in Pittsburgh, Pennsylvania. After a year of countless case studies, she took a leap of faith; traded in her briefs for phonetics and never looked back. Yvelle received her Master of Science in Communication Disorders at Mercy College. She currently works as a speech therapist, literacy interventionist and guided reading instructor for youth ages 2-12 in her native Brooklyn. She also treats adults with cognitive and developmental delays; assisting them to communicate effectively with others. When she is not treating clients,Yvelle enjoys traveling, organizing events and running 5K's on the treadmill. She loves to dance and is active on her church's praise dance ministry. Books have been instrumental in Yvelle's life and she is thrilled to work with Healing Words to provide equitable literacy for young minds worldwide.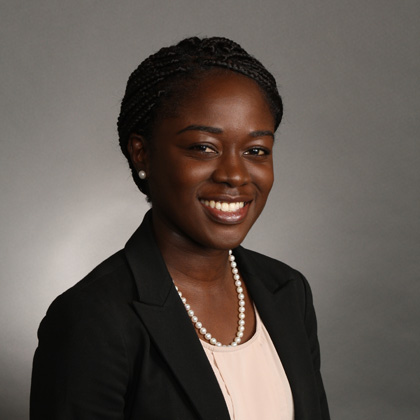 Sharon Somuah, MBA
Sharon currently lives in the United States and works as a management consultant. She graduated from Carnegie Mellon University with a Bachelor of Science in Business Administration and recently graduated from the Kellogg School of Management with an MBA.
As a dual citizen of both Ghana and the United States, Sharon is grateful to have 'the best of both worlds'. Growing up in Ghana, reading was one of her favorite pastimes and one that has undeniably shaped the person she is today. After spending time volunteering in various capacities over the years, she is excited to focus on sharing her passion for reading by working with Healing Words to reach children whom she hopes will enjoy the gift of reading as much as she has.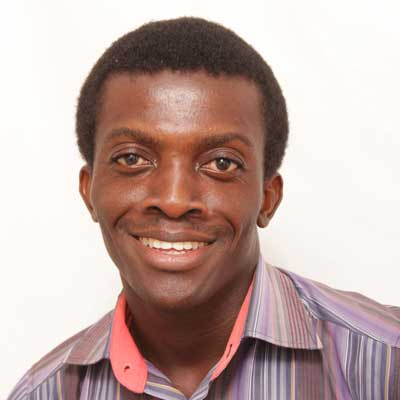 Stephane Asare-Boateng, MLS
Stephane Asare-Boateng is a Medical Laboratory Scientist at the Greater Accra Regional Hospital Laboratory in Accra, Ghana. He is also a member of the Allied Health Professions Council and the Ghana Association of Medical Laboratory Scientists. Stephane completed his HND a the Accra Technical University and went on to receive his Bachelors at Baldwin University College. It was during his medical internship at Greater Accra Regional Hospital that he realized there is more to medical development than just performing tests.
Stephane aspires to become a physician as well as further his work in medical volunteerism and missionary work. He enjoys playing basketball and reading and sees working with Healing Words Foundation as a way to achieve his goal of having a positive impact within the lives of children.